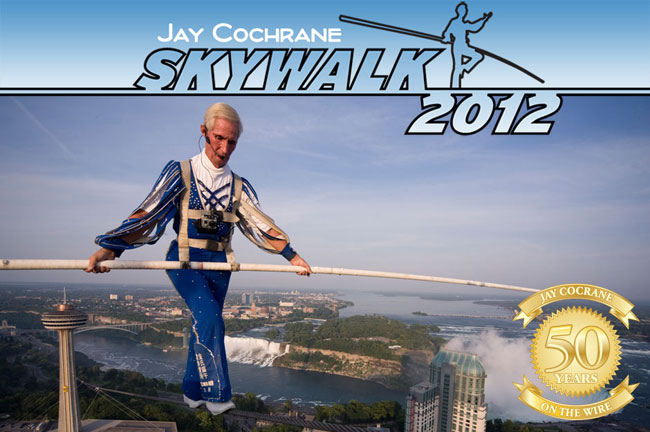 The summer of skywalkers is undereway in Niagara Falls Ontario.
On July 6, Jay Cochrane began his nightly walks from the Top of the Skylon Tower to the Top of the Niagara Falls Hilton Hotel, the tallest hotel in Canada.
He'll walk every night starting around 7pm, weather permitting.
Many people don't realize that this event raises money for Tender Wishes and the Niagara Falls Boys and Girls Club.
For more information on Jay and his cause visit www.skywalk2012.com.
Check out this video as he talks about his nightky walks and the money he raises.